New: Lowtility 2 - Stereo Bass Utility
Thursday, 12th November 2020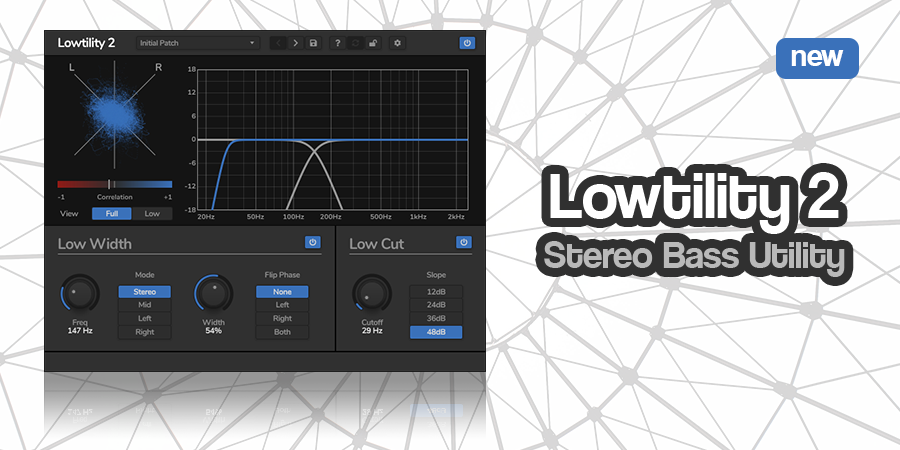 We're happy to announce that version 2 of Lowtility has been released!
Lowtility 2 is a stereo bass utility, designed to help tidy up the low frequencies in your track. It features a variable slope low cut filter and a specially designed stereo width tool for the low end.
Using the width tool, you can narrow the stereo spread of the low end, or fully make it mono. In addition to just taking the mid signal, you can decide to keep just the left or right channel to help remove possible phase cancellation.
Lowtility 2 also features a goniometer and a correlation meter to visually display the stereo information in your track.
The new version is now available with 50% off until the 6th of December (£7 - RRP £15).
If you own the original Lowtility the update is free. You'll find a new serial number in your Venomode (or third party) account.