New: Phrasebox - Phrase Arpeggiator
Monday, 13th January 2020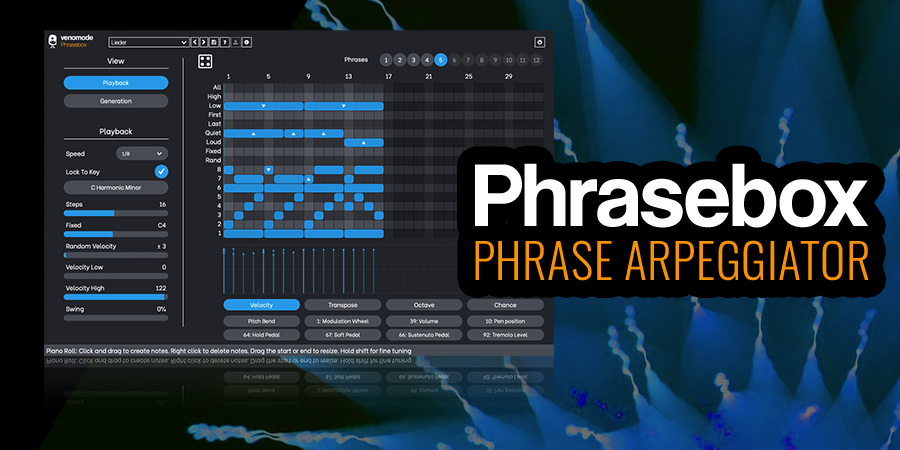 We're happy to announce our latest plugin: Phrasebox - a phrase arpeggiator MIDI plugin.
Phrasebox gives you control over playback like never before. With its DAW-like piano roll you can create expressive, layered melodies from simple MIDI chords.
Phrasebox isn't like traditional step sequencers or arpeggiators – you have full control over the timing and length of notes as you would in your DAW, by designing your phrase using a piano roll. Select notes in pitch order, or use the special selectors – such as the loudest/quietest or first-played/last-played. Your phrase will be played back with sample-accurate timing.
Alongside note patterns, you can also send MIDI controller data from up to 8 assignable controllers, and with built-in generation tools, you can quickly get inspiration at the click of a button.
Phrasebox is available now with a 30% discount until the end of February, and is compatible with most Windows, MacOS, and Ubuntu VST hosts. Demo versions are available on the Phrasebox page.